Discover more from On The New Silk Road
Journeying Through China's Artery Of Power
Done Deal: China Buys Strategic Sri Lankan Seaport; The Belt And Road Reigns Victorious
The year-long drama over whether Sri Lanka's Hambantota port should be sold to China looks to be finally coming to a close. Now it's time for the show to really begin.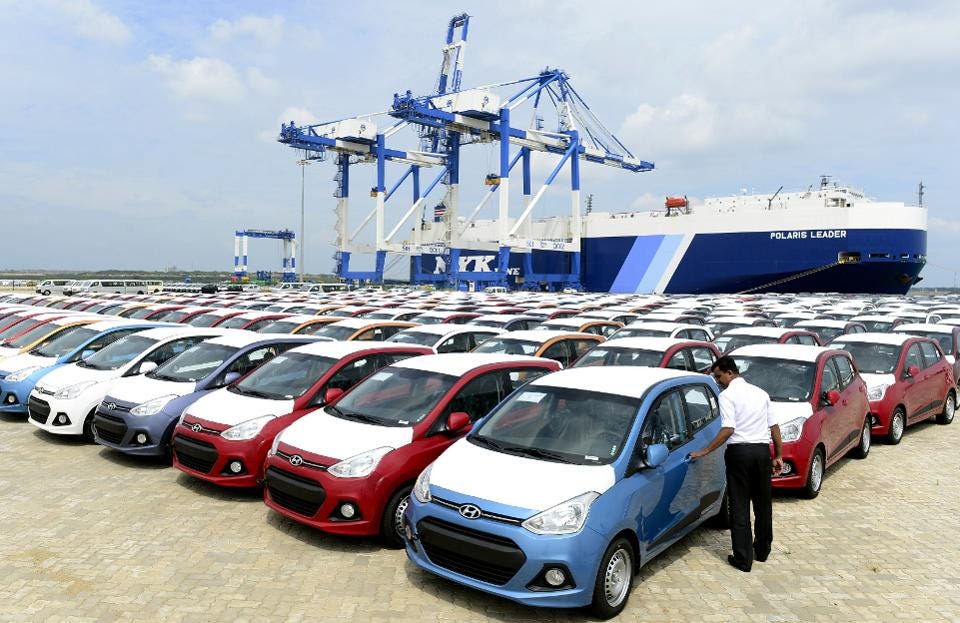 A deal between China and Sri Lanka over the Hambantota deep seaport is over and done — finally. After nearly a year-long showdown that brought China and India into the ring and sparked tensions and even outright violence between the various facets of Sri Lanka's political spectrum, the toboggle may now be over . . . at least on paper.
China Merchants Port Holdings Co., the state-owned Chinese port operator, will agree to pay $1.12 billion for a 70% share of the Hambantota port for 99 years, a portion of which is to be put towards a cut of a new company called the Hambantota International Port Services Company (HIPS), and the remaining $146.342 million put into a bank account to cover operational expenses. China Merchants has also agreed to invest an additional $600 million into the development of the struggling port, which has so far incurred $300 million in losses.
Full control of commercial operations and development at Hambantota is going to China, along with a provision which prevents any third party country from coming in and presenting competing offers or developing another port within 100 kilometers. Or basically what China was after all along. This is a deal which, according to Reuters, happened within weeks of President Maithripala Sirisena booting the Hambantota-sale-opposing ports minister out of his cabinet in exchange for someone a little more open to the idea.
The biggest compromise in this deal, if it can be called that, was the setting up of the Hambantota International Port Services Company, which is to be responsible for port security. One of the biggest fears expressed by members of Sri Lanka's government, citizenry, and India — not to mention the United States and Japan — was that China could potentially use Hambantota for naval purposes. The ownership breakdown for this new company will be 50.7% / 49.3%, with Sri Lanka getting the controlling interest and "100% responsibility" over security matters and the right to inspect ships entering the port.
The allure of Hambantota to China is its location: right smack in the middle of the energy supply lines between the Middle East and East Asia; a logically positioned node in Xi Jinping's signature 21st Century Maritime Silk Road -- an emerging network of new and enhanced seaports stretching from the coast of China to Africa, Europe, and beyond. Like so, Hambantota has interests to China that extend far beyond the economic capacity of the port itself, as it is a key building block of the country's long-term foreign policy vision -- which seems to make all the problems that have arose during its initial stages of development worth it.
What have these problems been? As I wrote for Forbes:
Developing the Hambantota region started as a dream of former president Mahinda Rajapaksa, and has become emblematic of his highly-controversial reign and a highly polarizing topic within Sri Lanka. The vision was to build a number two city that would grow up around an emerging deep sea port in an under-developed, jungle area that's best known for its pristine beaches and wildlife preserves.

The Hambantota dream hasn't quite worked out as designed... Without an accompanying industrial zone or other local businesses to drive demand, Hambantota's deep sea port struggled to attract ships and cargo volumes, Mattala International Airport became known as the world's emptiest because of the region's inability to attract passengers, newly paved, multi-lane highways provided thoroughfares for a severe lack of vehicles, the new cricket stadium was deficient of matches, and the conference center sat empty except for the odd local wedding. All the while, this loss-making infrastructure continued consuming massive amounts of national revenue to operate and maintain.

Far from becoming the catalyst that would propel growth in Sri Lanka's lagging southern region, Hambantota has so far contributed to a monumental debt trap that's rattled the country to its financial core and prompted a recent IMF bailout. Nearly all of the infrastructure built in Hambantota was done with Chinese money, bringing Sri Lanka's debt to the up and coming superpower to the east to over $8 billion.
Last July, in a move towards remedying this squalid state of affairs, Sri Lanka's Prime Minister Ranil Wickremesinghe proposed to China's Ambassador Yi Xianliang a debt-for-equity swap that would see the Hambantota port and the Mattala airport go to Chinese companies in exchange for $1.2 billion of debt relief. At first, China said no way, but later started listening, and eventually decided that it was a good idea.
This was a move that didn't go over well for many in Sri Lanka. Farmers in the Hambantota area began protesting because they feared their land would be taken to build the proposed 15,000 acre industrial zone next to the port; politicians began objecting to the apparent sacrifice of sovereignty that would come from selling China a key piece of infrastructure; India began chirping about how China is wrapping them up in a 'String of Pearls' by developing ports around their maritime periphery; and the issue very publicly polarized the populous. All of this caused the transfer of the Hambantota port to be delayed, with Sri Lanka's finance minister Ravi Karunanayake trying to calm everyone by stating, "I assure you that we are not, and cannot, sell the port."
Not a true statement, as it turned out.