Discover more from On The New Silk Road
Journeying Through China's Artery Of Power
Ghost Towns Or Boomtowns? What New Cities Really Become
Literally hundreds of new cities accounting for trillions of dollars of investment are being built across Asia and Africa right now. Is this the biggest real estate bubble in history?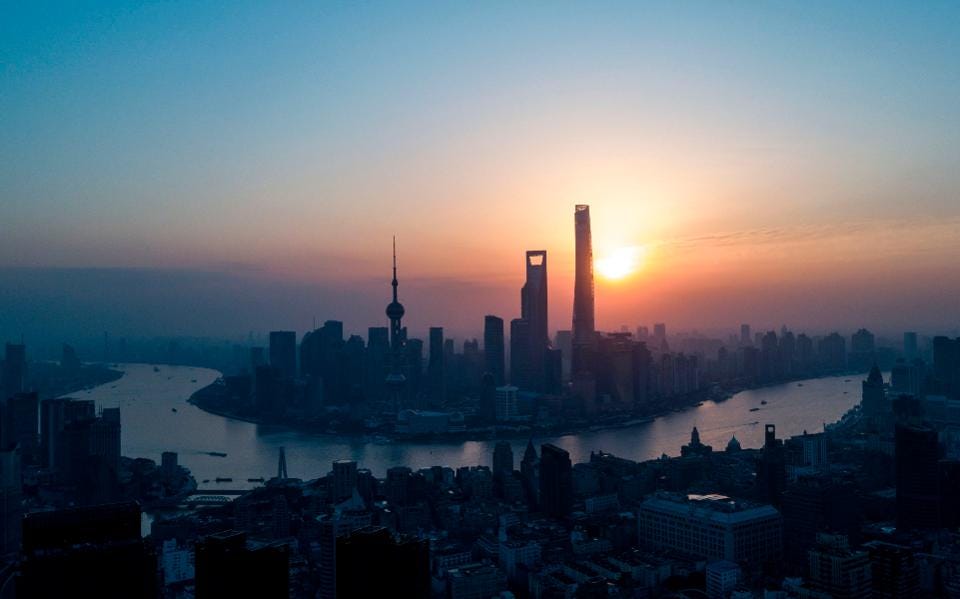 The sun rises over the skyline of the Lujiazui Financial District along the Huangpu River in Shanghai on February 4, 2018. (Photo credit: JOHANNES EISELE/AFP/Getty Images)
Thirty years ago hardly anybody other than a Shanghai local would have found any reason to mutter the word "Pudong." At that time, the place where the vibrant financial center that we know today now sits -- the iconic skyline of the city -- simply didn't exist. To tell someone back then that the uninviting mud flats on the other side of the Huangpu river would someday sprout a fertile thicket of skyscrapers that would house the headquarters of the world's largest and most distinguished financial institutions and companies would have been laughable.
In fact, many did laugh. For many years after the core of Pudong's financial district was erected, the skyscrapers sat empty -- the steel and glass husks of an unrequited dream of development. International observers and onlookers jeered -- the place was the laughingstock of Shanghai. Milton Friedman even called the it "a statist monument for a dead pharaoh on the level of the pyramids." In response to these critics, Mayor Xu Kuangdi admitted that Pudong was like buying a suit a few sizes too big for a growing boy. But the Pudong financial district eventually grew up -- now boasting occupancy rates in the ballpark of 99% -- and nobody laughs about it being a ghost town anymore.
When I first began my two-year tour of many of China's so-called "ghost cities" in the spring of 2012 I expected to find vast seas of empty high-rise apartments, barren roadways and shopping malls that were dead on arrival with a background soundtrack made up of echoes, gusts of wind and the sound of my own footsteps. In the beginning, I imagined that I was on the trail of an Atlantean narrative about a society that built too much too fast, and whose arrogant disregard for the laws of economic fundamentals would be its tragic undoing.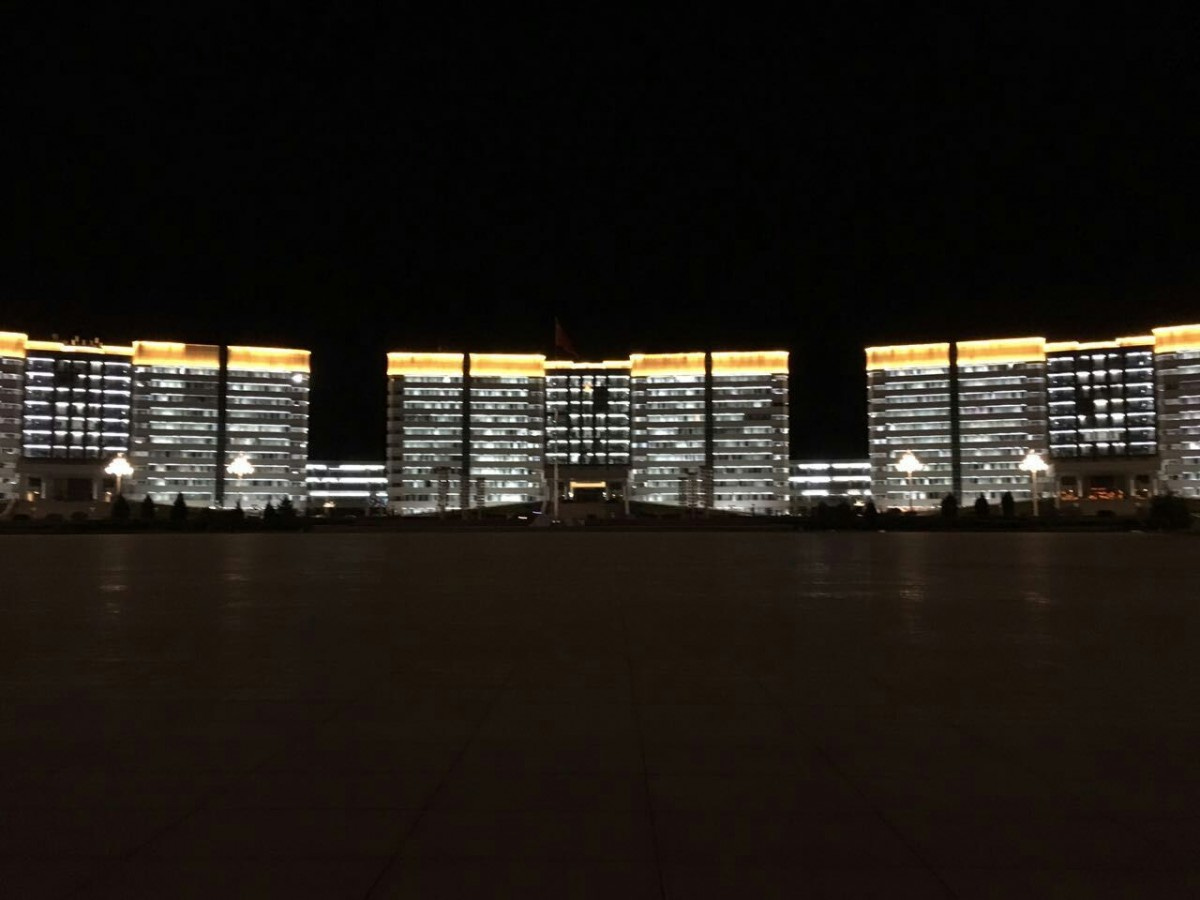 Nighttime in Ordos Kangbashi. The ghost city claims have been mostly over-hyped.
But that wasn't the story that I found. The more underpopulated new cities that I traveled to the more the big picture emerged of a story that was more complex than any mythology-inspired parallel could explain. New city building in China wasn't just an engineering pursuit but a complete socio-economic experiment of unprecedented scale. It was less about cashing in on constructing new developments than it was priming new economic engines that could create and sustain additional growth, all while curbing the stark social and economic disparity between the east of the country and the west. Using the full gamut of financing, engineering and administrative tools available, China engaged in a full-scale national shake-up, as more than a hundred large-scale urbanization projects were carried out to fruition, being populated with companies, institutions and residents -- by guile and fiat. Virtually overnight, former backwaters like Chengdu, Chongqing, Wuhan, Xi'an, Kunming and Guiyang emerged as China's best performing cities, being relaunched with revitalized historic cores paired with shiny new areas that boasted high-tech R&D centers, modern shopping malls, new airports, high-speed rail stations, sprawling industrial zones, and more middle-class housing than anyone could really have any use for.
At that time, the only thing that seemed crazier than a country going out and building hundreds of ghost cities was a country going out and building hundreds of more or less successful new cities and other large-scale urban areas completely from scratched. Today, China's so-called ghost cities that were so prevalently showcased in 2013 and 2014 are no longer global intrigues. They have filled up to the point of being functioning, normal cities -- ex-ghost cities are rarely news. But as far as I was concerned, this was the big story.
Or so I thought.
What I didn't know at that time was that the new city building boom that I had observed across China was also kicking off in emerging markets across East Asia, the Middle East, and Africa.
The new city building boom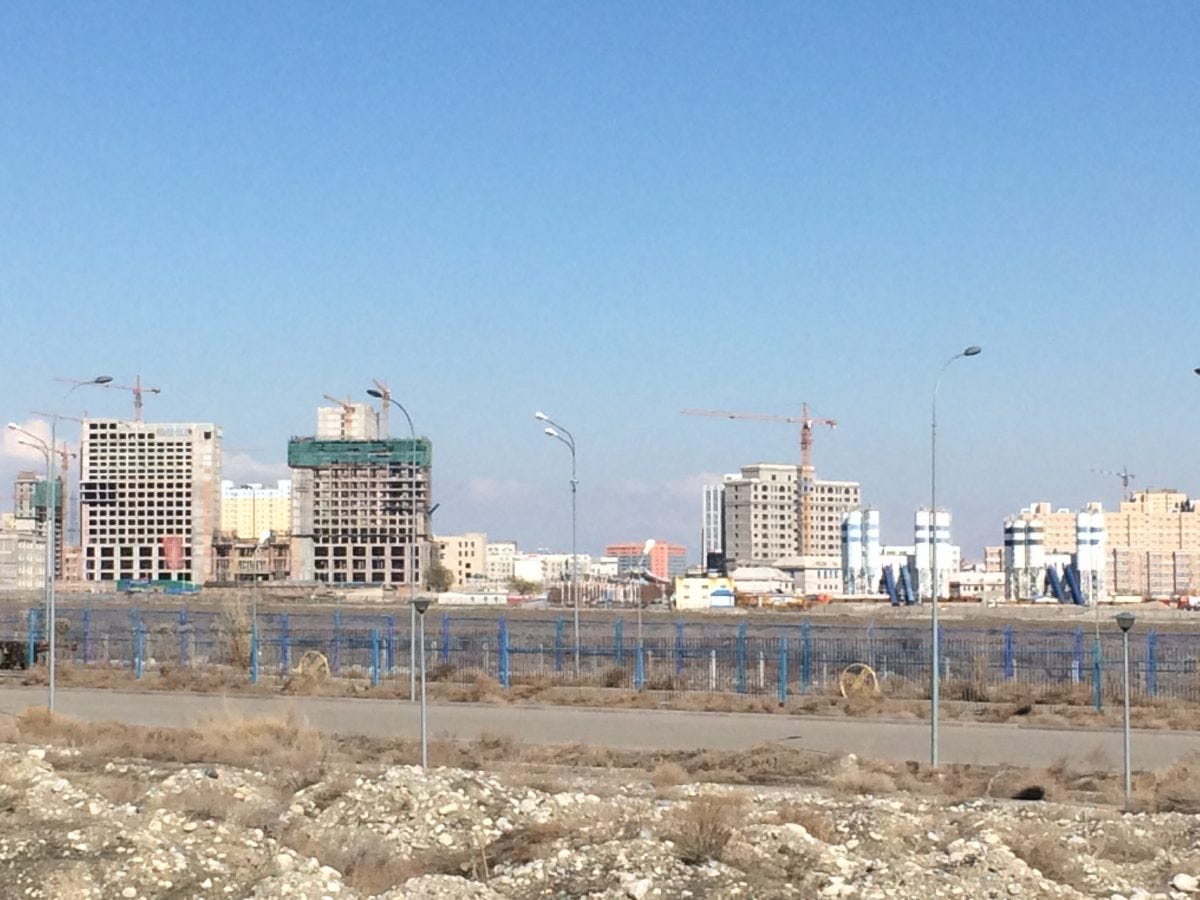 The new Chinese city of Horgos rising up on the Eurasian steppes.
Humans have always built new cities. When we look at the trajectory of history global development we find planned cities everywhere, from the legends of early history to Perth in Western Australia to Buffalo in Western New York. However, right now we are building more new cities, faster, and in more places than at any other point in history, accounting for trillions -- yes, trillions -- of dollars of investment and indelibly altering hundreds of thousands of square kilometers of land and rearranging entire societies. As I previously covered on Forbes:
Literally, hundreds of entirely new cities have been sprouting up across Asia and Africa since the early 2000s. They are totally new dots on the map with names like Putrajaya, Naypyidaw, Nanhui, Kangbashi, Dompak, and Khorgos. There is a Forest City, a King Abdullah Economic City, a Blue City, a Gracefield Island, a Tbilisi Sea New City, a Port City, a Waterfall City, and, yes, even a Robotic Future City. In all, over 40 countries -- such as Malaysia, Nigeria, China, Morocco, India, Saudi Arabia, Ecuador, Oman, Kazakhstan, and Kenya -- have dumped billions of dollars into developing new cities from the ground up. Indonesia alone is busy at work constructing no less than 27 new cities.
When emerging markets step on the global stage they tend to be cloaked in new cities. But what do these new cities become?
Tempered expectations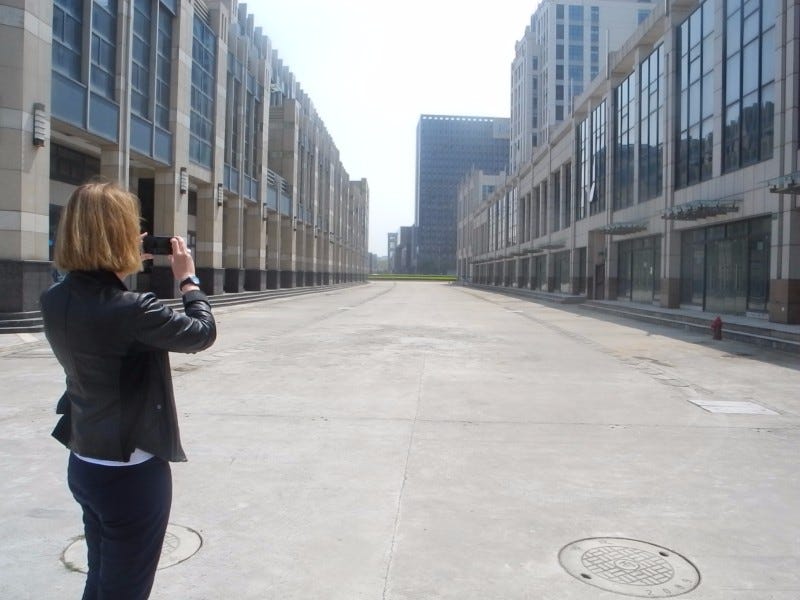 The empty streets of Nanhui, a new Chinese eco-city.
New cities are often birthed by economic upturns, where governments and development operations in emerging markets suddenly find themselves with both more money than they know what to do with and the realization that they need better, modern infrastructure to support and enhance the newfound growth that they are experiencing.
New city building is a long-term game whose natural timeline doesn't exactly match that of the global economy. Each new project has to endure multiple financial downturns, adjust course when necessary, and even be ready to go dormant when the economic winds are blowing strong in the wrong direction. I do not know of a single new city project that had a clean rise to fruition -- rather, the trajectories they take generally have the appearance of a roller coaster.
Putrajaya, promoted as an "Intelligent Garden City," is the purpose-built capital of Malaysia, and is one of the earliest examples of what the current new city building boom delivers outside of China. Construction began in the early 1990s with the goal of eventually attracting 350,000 people. Today, the city has been built, it is there and functioning, but only 80,000 call it home -- and significant developmental reinforcements don't seem to be on the way.
Meanwhile Cyberjaya, which is more or less located on the other side of a highway from Putrajaya, was also started in the '90s with the intention of becoming Malaysia's high-tech hub -- the new Silicon Valley of Asia, as the developers put it. A couple of major financial meltdowns dulled the new city's ambitions and forced it to re-chart its course, but it is now on the road to fruition. While not quite resembling a "Silicon Valley," it is Malaysia's startup epicenter, offering an impressive amount of support for promising young companies, as well as acting as a budding education hub. The new city's full-time population has now topped 15,000, and around 30,000 commuters come in daily. Cyberjaya's newly established business base coupled with soaring property prices in nearby Kuala Lumpur has also created a real demand for housing that has sparked a new building cycle that is evidenced by the walls of half-completed residential towers looming on every horizon.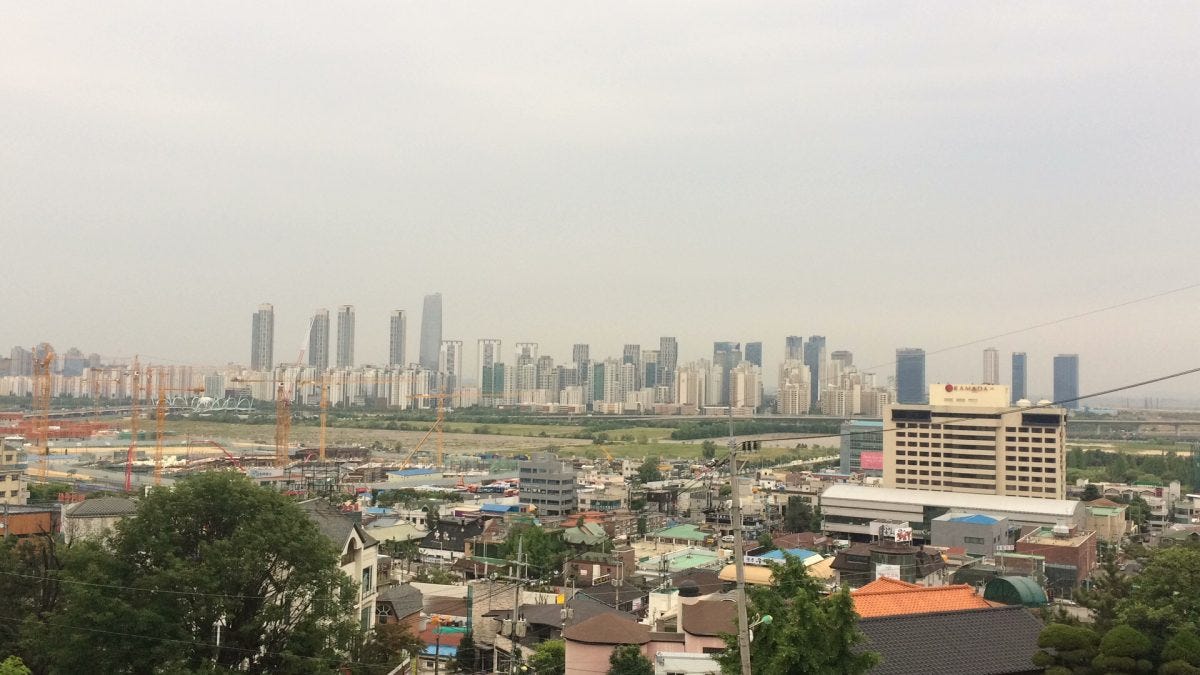 The new city of Songdo rising in the distance. Hardly 15 years ago the place where these skyscrapers are was part of the Yellow Sea.
Everything about the new city of Songdo in South Korea is artificial -- even the land it's built on. Twenty years ago the place didn't exist in any form, being located on soil that had been reclaimed from the sea. Songdo can be described as a "city in a box" that was purchased by the Incheon government from foreign developers for $40 billion and snapped together, piece-by-piece, like a pop-up tent. Originally envisioned to become the preeminent international economic hub of northeast Asia, its dreamers did not take a few epic geo-economic plot twists into account. As Greg Lindsay, the co-author of Aerotropolis: The Way We'll Live Next explained to me last summer:
The interesting thing about Songdo is that the city is a weapon, it is a weapon to fight trade wars in Asia. It was founded out of the financial crisis of 1997, 1998 as a way to open up Korea, to bring in foreign direct investment, multinational corporations to try to break the grip of the chaebols. It was thought that Western companies would find it too scary to go to China because of intellectual property theft. But what happened? China joined the WTO in 2001, the free trade agreement with the USA was held up for years... So Songdo continued to grope around for new reasons. It's a success partially because it's too big to fail.
Songdo was also meant to be a the most futuristic city in the world, a smart city where all municipal services and even traffic would be controlled from a central command center. The place was loaded with all kinds of IT gadgets that were at the time state of the art but are now somewhat ordinary, providing the world with an important lesson that technology changes faster than new cities can be built.
However, all of this shouldn't diminish the fact that 130,000 people now call Songdo home, nearly all of the shopfronts on the commercial streets are loaded with restaurants, cafes, and stores, there is a massive modern shopping mall that's approaching capacity on the east side of the development, there are people in the streets, and pretty much everything else that could realistically be expected of any type of city anywhere.
While many new cities ultimately appear logical in their particular economic contexts, others -- such as the $100 billion, 700,000-person Forest City in Malaysia -- appear to be overreaching by large margins. And there are others, as Sarah Moser of McGill University points out:
Even Saudi money has been unable to make King Abdullah Economic City into a vibrant city. The plans for a financial center / downtown were put on hold while … [they] built housing. So what there is now, after over 10 years, is one hotel with a branch of Babson College attached to it, some condos, a school, a supermarket, a golf club, a port, an industrial area, and some suburbs. The population is around 4,000 and most of those people work for Emaar [the developer]. The city is designed for 2 million and it is the size of Washington, DC so it feels extremely empty.
First impressions mean little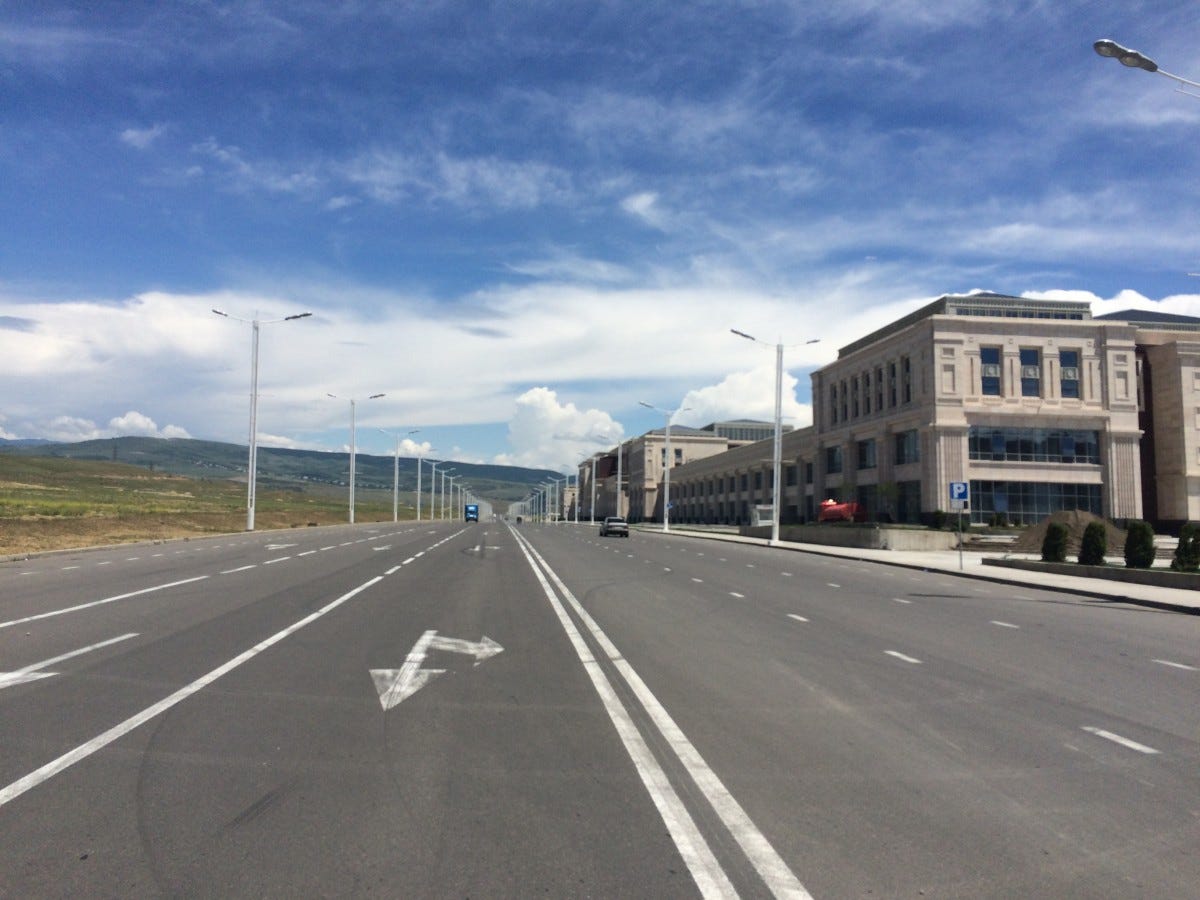 Hualing Tbilisi Sea New City is rising up in what was recently agricultural land outside of Georgia's capital.
[tweet_quote display="We're are all too often too quick to criticize new cities and shower them with proclamations of doom."]While it's common for onlookers to criticize new cities and shower them with proclamations of doom, we are all too often too quick at the trigger[/tweet_quote] -- a fact that was clearly pointed out with a big chuckle by Olufemi Babalola, the visionary behind Nigeria's Gracefield Island new city:
I saw the Canary Wharf in London, England. I saw it coming up. I saw it when it was the backwaters of East London, when people doubted the viability of such a project in that part of the city and the bashing the project got in the press. Eventually, it came up and those same newspapers now have their offices in the Canary Wharf.
New cities are generally built on 20- to 30-year timelines, and if given the proper amount of time to develop there's actually very few examples of ones that have failed completely. While most large-scale urbanization projects don't become as successful as Pudong's financial district or many of the other new districts and cities of China's inland provincial capitals, most become functioning urban areas nonetheless -- albeit toned-down, humbled versions of what they were originally envisioned to become.