Discover more from On The New Silk Road
Journeying Through China's Artery Of Power
Silk Road Roundup: April 12, 2020
As the Covid-19 pandemic rages the Silk Road carries on.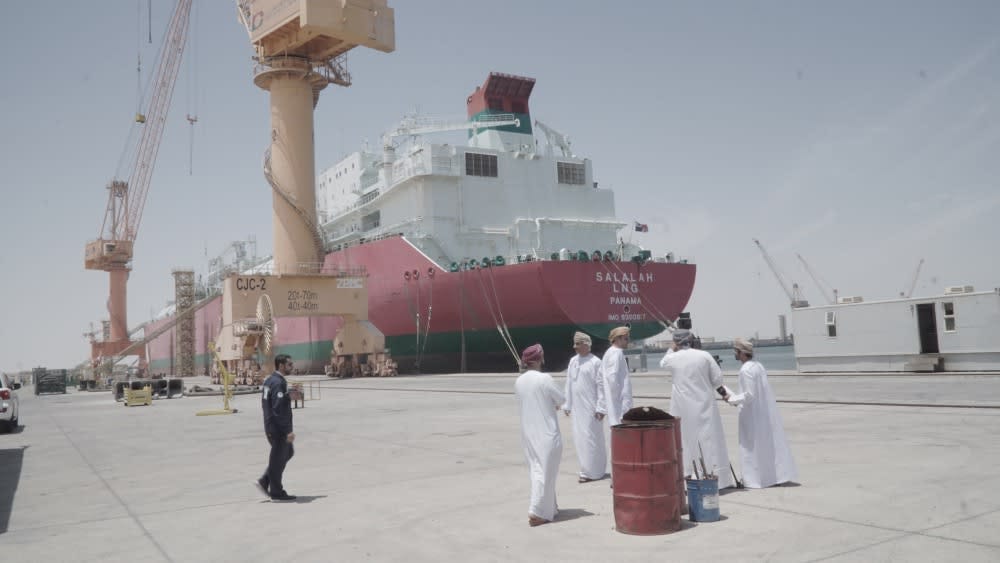 This concludes our first week of publishing the On The New Silk Road newsletter. This is a project that I've been looking forward to doing for many years, and I'm extremely excited that it's now up and running. I can dive deeper into the Silk Road topic than on can on the other sites that I write for, as well as provide a broader platform for discussion.
This week we dove into the big Silk Road topic of the day: China's actions in the fallout of Covid-19 becoming a global pandemic and how this impacts the Belt and Road. We saw the emergence of something dubbed the 'Health Silk Road' and how it seems to have backfired, as much of the sales and donations of medical equipment from China ended up being defective. We then took a look at the apparently senseless squabble between Chinese and American government officials and realized that there may be more of a method behind the madness than what we first realized. On a more positive note, Wuhan has started reopening, and the Wuhan-Duisburg train has been running for over a week. In this story I also shared some memories from my somewhat limited experience in Wuhan and talk about how the city has become an important node on the Belt and Road.
As far as travel goes, we put up a guide of some key locations to visit if you want to check out the New Silk Road for yourself.
I also shared a documentary about Khorgos that I worked on with BBC in 2017. This film brings up a lot of nostalgic memories for me, as this was kind of the end of the salad days of the New Silk Road.
Our Friday open thread received a good amount of activity as readers asked me questions about the Silk Road and Chris Devonshire-Ellis from Silk Road Briefing chimed in some of his takes — which are often rather different than my own.
Our big feature story of the week was about my travels to Duqm — a new city growing up out of the desert of Oman that's perhaps the quintessential Silk Road project.
We ended the week with a talk that I gave in February at the University of Michigan.
As always, feel free to comment or ask questions on any of these stories and community posts.
As far as the business side of this newsletter goes, subscriptions have been coming in at a good clip. We've only been around for a week and we have 586 subscribers with a growing number of them paying members. As the model for this newsletter is to be community supported, those who can toss us that buck a week are vital. As time goes on and our membership grows we will provide more and more premium content and special perks for paying subscribers. If you are able, please consider jumping over into the premium bracket -- it's just $5 a month or $50 a year.
Silk Road news
This week has been an interesting one for the Silk Road. Many countries have shut their borders to curb the spread of Covid-19, which seems at first seems to be the antithesis of what the Silk Road is all about. However, this crisis puts everybody in the world in the same boat and each day we're seeing countries providing support for each other, whether it's by sending medical equipment and personnel or financial assistance. There is something of the "Silk Road spirit" in this. However, the fallout from the spats between China and the West remains worrisome, as does what we're seeing in China in regards to the xenophobia and discrimination that's being directed towards foreigners, especially those from Africa and are of African descent. As images of evicted Africans in Guangzhou sleeping homeless on the streets and others being locked inside their apartments have now spread all over the international media, you can only imagine how ugly this could get.
Coronavirus
The Belt and Road post-coronavirus
Plamen Tonchev from Institute of International Economic Relations in Greece delivered an incredible article on The Diplomat this week that takes a look at the future of the BRI after the coronavirus pandemic:
While it is too early for authoritative forecasts, three scenarios are possible at this stage. The best case envisages a moderate economic disturbance, which can hopefully be dealt with by the existing world order and through the mobilization of existing financial tools. A much more likely scenario, which qualifies as bad, foresees severe economic damage necessitating a massive demand for reconstruction, even if it cannot be met through available resources and by the shaky global institutional architecture. The worst-case scenario will be really ugly: it includes a devastating economic collapse of potentially historic proportions, leading to social and political turmoil in a number of countries, a sea change as to configuration of the world order, and curtailed connectivity.
Tonchev dives deeper, and this is where things get really interesting. He proposes the potential creation of a different sort of Belt and Road that improves on some of its early deficiencies, creates better institutions, and scales down its oftentimes bombastic, overly-ambitious nature.
In the mid to long run, ongoing BRI projects will pick up again, though it is reasonable to assume that this will be a new BRI, an enterprise of a different complexion. And the BRI is bound to change, with inescapable questions about its China-centered nature: overdependence on Chinese companies and Chinese staff working on BRI projects financed through loans from Chinese banks. But, above all, it needs to change due to its inherent conceptual defects. Long before being hit by COVID-19, the BRI was infected with the virus of poor design, misconception, and chutzpah.
There are now some very real pressures — both from within and outside of China — that are forcing the BRI to adapt if it wishes to survive. Could China use the coronavirus upheaval as a impetus to address these issues?
2020 Asian economic outlook?
The Asian Development Bank just put out a report looking at the impact of Covid-19 on Asian economies in 2020:
The report forecasts regional growth of 2.2% in 2020, a downward revision of 3.3 percentage points relative to the 5.5% ADB had forecast in September 2019. Growth is expected to rebound to 6.2% in 2021, assuming that the outbreak ends and activity normalizes. Excluding the newly industrialized economies of Hong Kong, China; the Republic of Korea; Singapore; and Taipei, China, developing Asia is forecast to grow 2.4% this year, compared to 5.7% in 2019, before rebounding to 6.7% next year.
In the People's Republic of China (PRC), a sharp contraction in industry, services, retail sales, and investment in the first quarter due to the COVID-19 outbreak will pull growth down to 2.3% this year. Growth will rebound to an above normal 7.3% in 2021 before reverting back to normal growth. In India, measures to contain the spread of the virus and a weaker global environment this year will offset the benefits from recent tax cuts and financial sector reforms. Growth in India is forecast to slow to 4.0% in fiscal year (FY) 2020 before strengthening to 6.2% in FY2021.
It is estimated that the coronavirus pandemic will shave between US$2 trillion and US$4.1 trillion — 2.3 to 4.8 percent — off of global GDP.
Did Turkmenistan ban coronavirus?
180 countries in the world have had documented cases of coronavirus, leaving Turkmenistan as one of the only nations claiming to be unscathed. Or could this be because nobody is allowed to talk about? Turkmenistan is one of the most closed, tightly-controlled, authoritarian countries on the planet, and this has created a North Korea-like effect where where it's easy to believe almost anything coming out about it.
Via Catherine Putz at The Diplomat:
On March 31 and April 1, various mainstream Western media outlets were repeating the claim that Turkmenistan had "banned" the word "coronavirus." NPR ran an update proclaiming that "Turkmenistan Has Banned Use Of The Word 'Coronavirus.'" So did Newsweek and ABC, among many others.

The root of the claim is two-fold. First, a report in Turkmenistan Chronicle, an exile-run independent Turkmen news source, noted that health information brochures published by the Turkmen government no longer included specific references to "coronavirus." Second, RFE/RL's Turkmen Service reported that individuals had been arrested by plainclothes police for talking about the global pandemic in public.

RSF's original post stated: "The state-controlled media are no longer allowed to use the word and it has even been removed from health information brochures distributed in schools, hospitals and workplaces, according to Turkmenistan Chronicle, one of the few sources of independent news, whose site is blocked within the country."
Making the most of quarantine in Bishkek
American photographer Stephen Lioy has turned his mandatory quarantine experience in Bishkek into an opportunity to photograph a place that he'd always wanted to go: an old US military base at the edge of town — but it's not like he was given another choice. Unable to gain access in the best of times, he found himself there in the worst, where he produced a photo essay for The Diplomat:
Like most travelers arriving via Manas airport last month, I was sent to a repurposed military base, once home to the U.S. military's Transit Center Manas and donated to the Kyrgyz National Guard upon the departure of the United States from the facility in June 2014. As an American formerly working in Kyrgyzstan and now married to a Kyrgyz citizen I had long been curious to see inside the facility, but never expected to do so for an extended visit.
Coronavirus pushing Serbia closer to China?
One of the big Belt and Road stories to come out of the coronavirus pandemic is how Serbia very publicly pivoted to China as the EU reputedly declined to ship them medical supplies. As we previously covered:
When it comes to China's "pandemic diplomacy," we don't need to look any further than Serbia to see its desired results. After being denied protective equipment by the EU, who banned medical exports since Covid-19 took hold, Serbia very publicly pivoted to China, with President Aleksandar Vučić proclaiming that "European solidarity does not exist" and "Only China can help us in this situation," while repeatedly referring to Xi Jinping as a "brother." Beijing rapidly responded with five million masks and a team of doctors.
Vuk Vuksanovic digs deeper on Foreign Policy:
The EU has since removed Serbia from its list of priorities, creating a sense among Serbians that the country would never enter the bloc. In that environment, the Chinese-Serbian partnership has flourished. This entails not only cooperation related to the Belt and Road Initiative, through which China poured $4 billion in direct investments and pledged slightly over $5 billion through loans and infrastructure projects for Serbia, but also tighter security cooperation and a burgeoning technological partnership with the Chinese telecommunications giant Huawei. More importantly, the Serbian elite have been working hard to quash information critical of Beijing while at the same time promoting themselves as facilitators of a strong relationship with a rising China.
The end of Huawei's "mask diplomacy"?
Huawei, the Chinese telecom giant, has donated million of masks to Europe to assist in the fight against coronavirus — a move that some have said may have ulterior motives, as the company attempts to woo some of these same nations for rights to set up 5G networks. But, via EURACTIV, Huawei claims that they are drawing this program to a close. The reason is supposedly due to statements from the EU's Foreign Chief Josep Borrell that China was attempting to gain leverage through such gifts — a "politics of generosity" — and Huawei said that this was not what they were doing and that they do not wish to be included in this narrative.
"We will be putting an end to our mask donation programme here in Europe," the official added. "For us, this was never meant to have been a PR campaign."
Tajiks buying up all the garlic and lemons to fight coronavirus
Garlic and lemon prices have tripled amid shortages in markets in Tajikistan. The rise is reportedly due to a belief among some that they offer protection against the coronavirus. Medical experts say they offer no defense, while the World Health Organization says it's not just fighting a pandemic, but also "an infodemic of misinformation."
However, the shortages may also be due to import restrictions.
New Silk Road status reports
China-Pakistan Economic Corridor at five
Jonathan Hillman and Maesea McCalpin of the Center for Strategic and International Studies just released an excellent report which looks at how far the the China-Pakistan Economic Corridor (CPEC) has actually progressed up to its five year point. They looked into the CPEC's energy, industrial, and ICT projects, and what they found left a lot to be desired — canceled projects, stagnant projects, empty SEZs. Although this is not particularly surprising. Throughout the Belt and Road, project after project is proving to be over-ambitious, with scales, scopes, and timelines running in opposition to what is possible in the real world (i.e. outside of China).
Of 122 announced projects, a quarter (32 projects) have been completed, or roughly $20 billion of the estimated $87 billion in funding. While this is a significant amount of activity, particularly in the transport and energy sectors, it also highlights a gap between projects announced and completed.

Using official targets, however, the CPEC has underperformed. "By 2020 . . . major bottlenecks to Pakistan's economic and social development shall be basically addressed, and the CPEC shall start to boost the economic growth along it for both countries," a joint planning document promised in 2017. By 2018, Pakistan was again facing unsustainable debt levels and sought assistance from China, Saudi Arabia, and the United Arab Emirates. In 2019, Pakistan received a bailout from the International Monetary Fund, and its economy mostly appeared to be moving in reverse: growth slowed to 3.3 percent, inflation hit a five-year high, and deficits soared. The CPEC is not responsible for all Pakistan's troubles, of course, but it has exacerbated long-standing challenges.
The state of the BRI in Sri Lanka
Sri Lanka was a key region for Belt and Road development in the early days of the initiative, with a string of big and very costly projects. What became of much of this investment now reads as a cautionary tale speckled with white elephants and under-performing endeavors. However, the situation seems to be stabilizing and Chatham House just released a report looking deeper into this:
The pattern of Chinese investment in Sri Lanka reveals a nuanced picture of benefits and costs. Similarly, it shows that a matrix of Sri Lankan, Chinese and multilateral policies are required to maximize the benefits and minimize any risks of Chinese investment. Sri Lanka is not in a Chinese debt trap. Its debt to China amounts to about 6 per cent of its GDP. However, Sri Lanka's generally high debt levels show the country needs to improve its debt management systems. This step would also reduce any risk of a Chinese debt trap in the future.

Specific projects have contributed positively to Sri Lanka's economy. Some have brought greater benefits than others, such as the Colombo International Container Terminal (CICT), which has allowed the Colombo port to grow at a rapid pace. However, imports from China for projects in Sri Lanka have widened the trade deficit between the two countries. In addition, there have been only limited economic spillovers for Sri Lanka, including knowledge transfer in the local labour force.
Problems with the green Belt and Road
During the second Belt and Road summit in Beijing last April there was a lot of talk about the "clean and green" nature of the Belt and Road. For those of us who have been traveling or researching this continent-spanning initiative in any depth it's readily apparent that the BRI is anything but.
We covered the greenwashing of the Belt and Road a little in February, but there are aspects of this which go deeper than the surface. China's BRI partnerships are partnerships, and local players and local contexts have major impacts on the decisions being made and the types of energy sources that are being utilized. As we've written before, China is often a victim of its own Belt and Road.
A new report came out by Tsinghua University's Research Centre for Green Finance Development and the think tank Greenovation Hub which took a look into why renewable energy projects are so rare on the Belt and Road. Their findings are pretty obvious: funding.
But this is a vital topic, as some feel that Belt and Road nations are going to be the ones who make or break the Paris climate agreement.
From ChinaDialogue:
Building energy infrastructure is at the heart of the BRI. While the initiative has seen strong growth in China's overseas investments in wind and solar power since its launch in 2013, fossil fuel projects still account for a big proportion of its energy projects. Figures compiled by Greenpeace from publicly available data show that between 2014 and 2018 Chinese equity investments built 1,277MW of new solar capacity in BRI nations, 2.8 times the figure for the previous five years. Wind power capacity totalling 432.5MW was built over the same period. But in that time Chinese equity investments also built 10,400 megawatts of coal power capacity – and further large amounts of coal power capacity were built by Chinese firms working under EPC projects.

A report published last year by Tsinghua University, Vivid Economics and ClimateWorks Foundation found that if the 126 BRI nations do not cut emissions, global temperatures will rise to 3C above pre-industrial levels, regardless of what action other countries take. This is far above the 2C upper warming limit of the Paris Agreement. China's infrastructure investments have a huge impact on the carbon pathways of those nations.
Hungary classifying Chinese high-speed rail project details
The Budapest to Belgrade high-speed rail project will be the biggest infrastructure endeavor in Hungary's history, however, this doesn't mean the country wants anyone to know anything about it. In typical Belt and Road fashion, under the cover of the Covid-19 pandemic, Budapest snuck through a bill that would classify the details of the $2.1 billion project for 10 years. This includes all construction contracts. The reason for this? Because Budapest feels that if the truth was known it would "threaten Hungary's ability to pursue its foreign policy and trade interests without undue external influence."
What we know is that the contract was awarded to the CRE Consortium, which includes Hungary's Opus Global Holdings and two subsidiaries of the state-owned China Railway Group. 85% of the finances will come from China, including big loans from the Export-Import Bank of China.
New Deals
Even though times have been tumultuous due to the pandemic, we have had some New Silk Road deals being made.
The biggest comes from Turkey, where the country's sovereign wealth fund signed an MoU with the China Export & Credit Insurance Corporation (Sinosure) for up to $5 billion in export insurance and financing for Chinese companies working on projects in the energy, petrochemical, and mining industries. It smells a little funky though, as Turkey Wealth Fund (TVF) is led by President Erdoğan and his son in law. We've seen what happens to these types of deals when these types of politicians are removed from power (i.e. in Sri Lanka and Malaysia).
Another big deal happened in Nigeria, where China Harbour Engineering Company (CHEC) dumped in an additional $221.05 million to finalize its acquisition of a majority share in the Lekki deep-sea port project. This port is expected to be Sub-Saharan Africa's deepest port and the first of its kind in Nigeria when it is completed in 2022.
Conclusion
That's it for this week. Thanks for reading and subscribing.
Walk Slow,
Wade